15-16 April 2021

Amsterdam, The Netherlands
Learn the best case studies on the end to end cyber security implementation practices when working with third parties to ensure a truly resilient and secure supply chain network at the 5th Annual Third Party & Supply Chain Cyber Security Summit.
How much of your data security is really under your control?
What is your risk management approach towards your suppliers?
How to secure your network and protect your sensitive data?
Led by the TOP information security professionals from leading companies the discussion will give you an opportunity to see the issue from the perspective of different industries & angles and identify the complex solution to be implemented.
Join us in Amsterdam and build your end to end strategy!
Chiefs, Heads, Directors, Managers of:
and everyone who is passionate about cyber security!
WHAT PARTICIPANTS SAY ABOUT THE SUMMIT
Security Assurance Lead, Direct Line Group
It was a good opportunity to learn where the industry is going and share experience.
CISO SES Security & Risk Management, Amadeus
Very good and focused on the specific topic.
Audit Account Director, GlaxoSmithKline
Exceeded expectations! Good selection of expert speakers and contributors.
CISO, Stedin
It was great! Lots of inspiration and new ideas. Will definitely help my company.
Head of Airborne & Space Systems Division Security, Leonardo
An ideas-gathering Summit, where I've seen potential solutions to many of my Supply Chain Cyber Security issues
How likely would you attend another such event?
MEET SOME OF OUR SPEAKERS 2019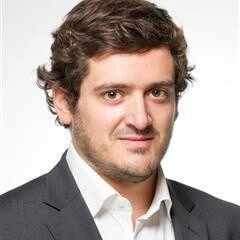 Steve
Williamson
GlaxoSmithKline
Bob
Xie
Huawei Cyber Security Centre
Antonio
Martiradonna
Orkla
Jeffrey
Batt
Cyber Insurance Practice Leader
M&T Bank
Markus
Lalla
Information Security Manager
KONE Corporation
Marco
Lourenco
Lead Cybersecurity Analyst
ENISA
HAVE A LOOK AT ONE OF OUR RECENT EVENTS
FOR MORE INFORMATION CONTACT US